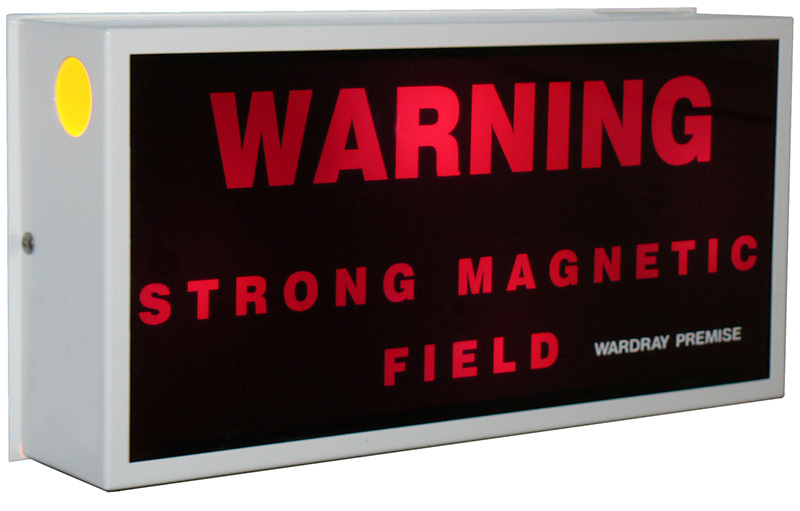 Picture 1/1
Warning Light: Surface Mounted (non-LED version)
Description
Surface mounted warning light fitted with a 180° PIR detector that reacts instantly to body heat and illuminates the sign with WARNING STRONG MAGNETIC FIELD.
The detector can be adjusted to varying light levels and length of time the lamp remains alight. The detector can be fitted to the unit or mounted separately at a recommended height of 1800mm to 2000mm.
Specifications
Technical Specification
Width
360mm
Height
180mm
Depth
75mm
Weight
2.25kg
Voltage
220-240V 50HZ 60 watts
Units should be permanently wired into a fused spur socket by a qualified person.