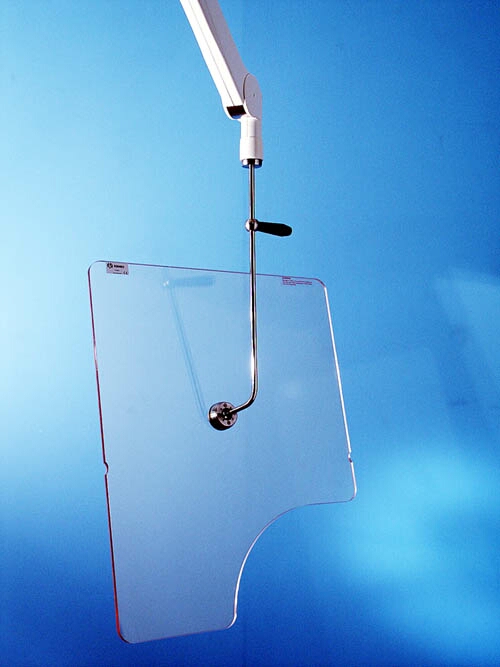 Picture 1/1
Ceiling Mounted Lead Acrylic Overhead Suspension Shield With Corner Cut-out
Description
The 0.5mm lead acrylic shield with ball and socket joint can be positioned at any angle and placed over the patient for maximum protection.
The decision to locate the cut out on the left or right can be made during installation according to its intended use.
Optional, flexible 0.5mm Pb curtains can be factory fitted to either version. A variety of sizes are available.
Specifications
Dimensions
Width
610mm
Length
760mm