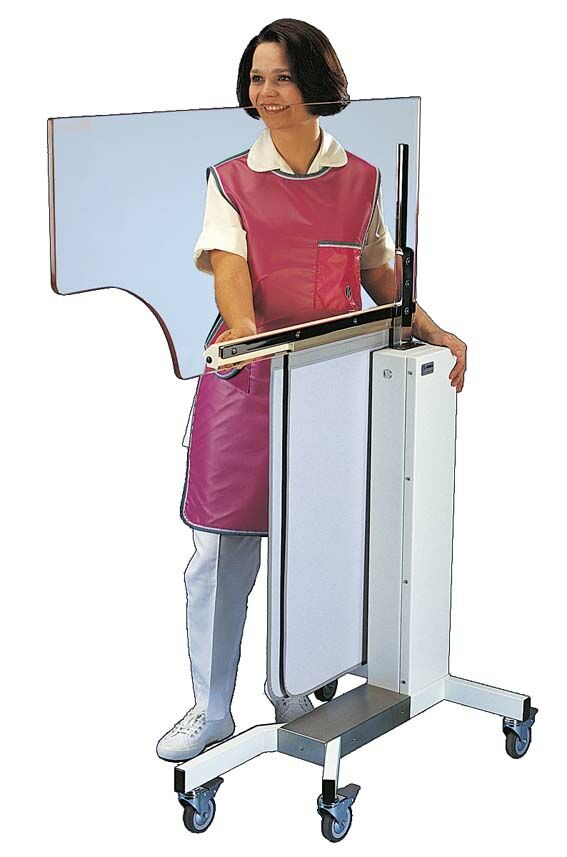 Picture 1/1
Kenex Height Adjustable Over-Table Shield
Description
A dramatic reduction in radiation exposure to the whole body can be achieved when this shield is properly utilised. It creates an extensive safety zone within which the practitioner can work. The wide shadow cast by the shield also provides protection to assisting personnel.
The shield is adjustable for height and width and provides full body protection without impeding procedures.
The counterbalanced window is 1690mm at it's maximum overall height and 1390mm when fully lowered.
This mobile shield combines all the benefits of overhead suspended shields and table mounted shields in a single unit, without the need for installation.
Height-adjustable counterbalanced shield provides versatile protection
Combines the attributes of ceiling suspended and tableside shields
Ideal where overhead suspension is not possible
Corner cut-out allows shield to extend over the patient
Sliding flexible curtain reduces scatter at the tableside
0.5mm Pb protection for upper and lower sections