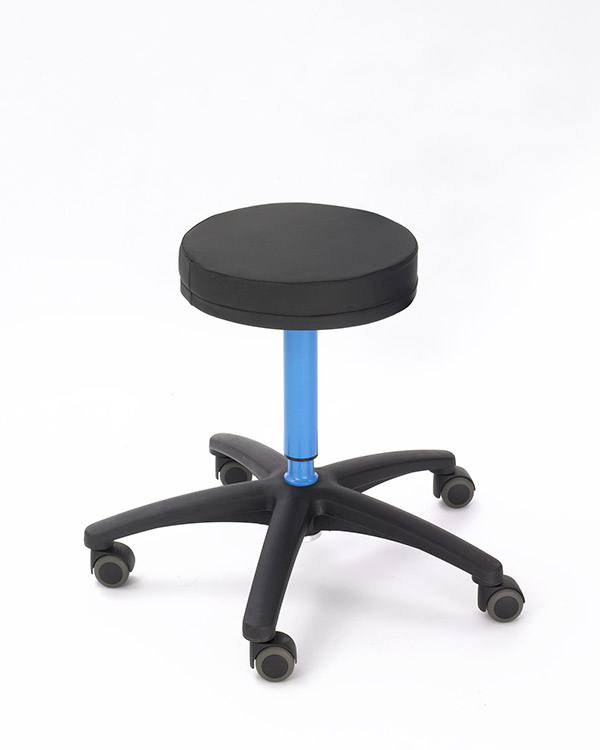 Picture 1/1
Surgeons Stool
Description
This 100% aluminium construction is height adjustable from 420mm to 611mm via rotating seat.
The Surgeons Stool sits on a five star glass reinforced plastic base fitted with five twin wheel 52mm castors.
Seat diameter is 330mm and is offered in either black or grey wipe clean material.
All seams are welded to assist with infection control procedures.
Specifications
Stool Dimensions
Diameter of seat
330mm
Diameter of base
675mm
Maximum Height
611mm
Minimum Height
420mm