MRI Doors
The standard single leaf door size gives a clear opening 1183mm wide x 2100mm high. Doors are faced and edged with aluminium with a white powder coat finish. They contain a continuous membrane throughout the door for excellent sound attenuation.
The power operated self-latching system has a multi-layer stainless-steel link mesh wrapped around a flexible acoustic seal fitted to the jambs and head of frame. An operation light indicates if the door is locked or unlocked. A manual override handle is included in the event of a power failure.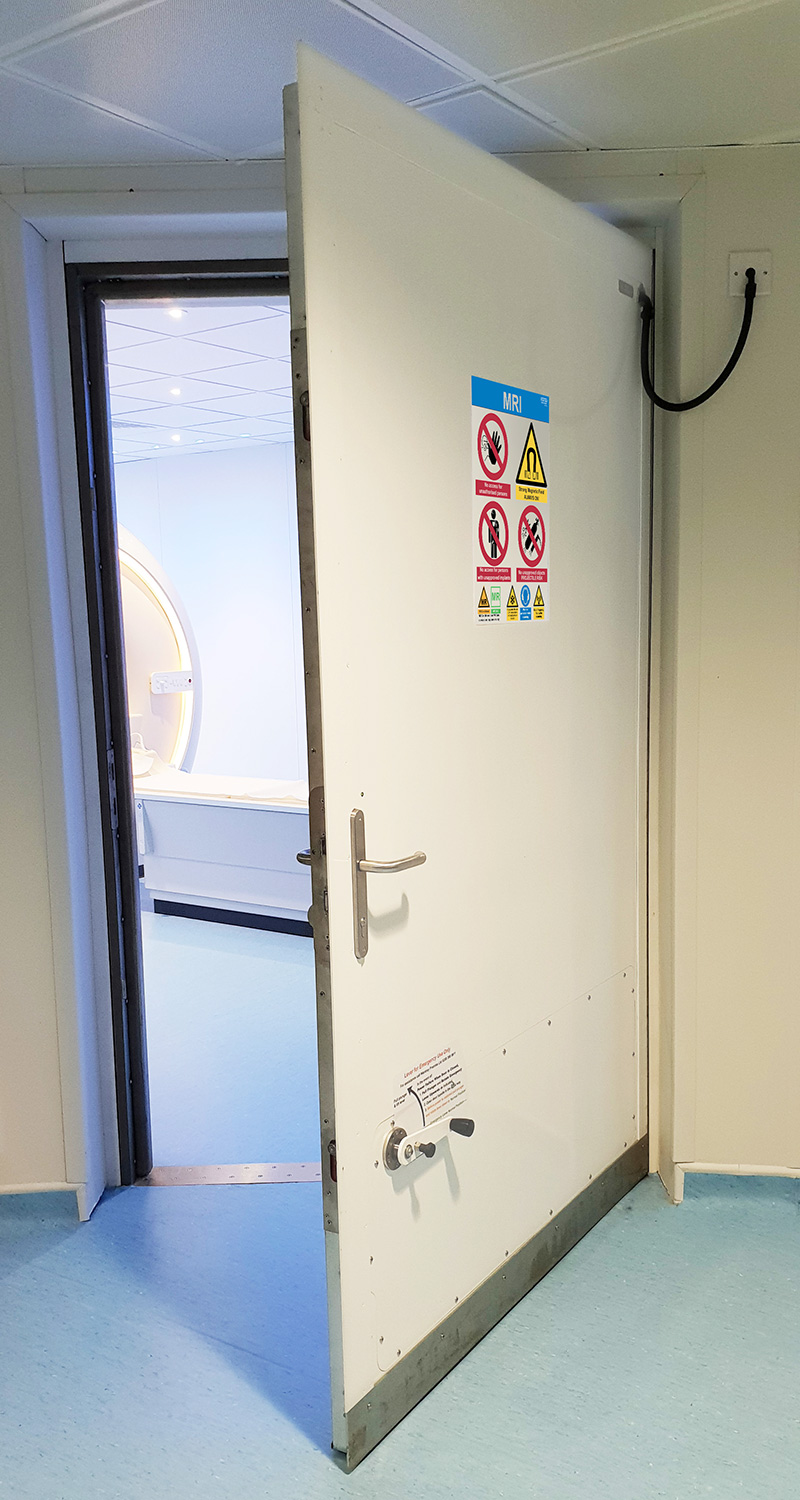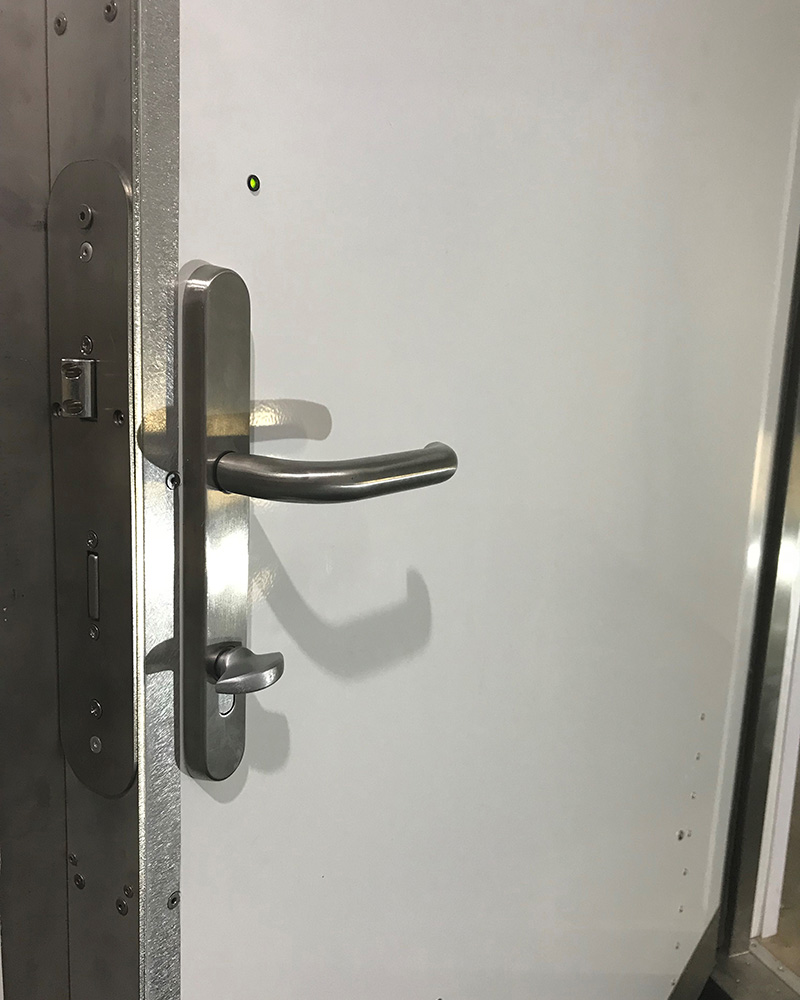 Please contact us for further information or to discuss your structural radiation shielding requirements.