MRI Room Construction
Our shielding structure is a unique modular system using series of purpose made components produced from the highest quality materials. The self supporting aluminium structure is designed, manufactured and installed under our strict quality control.
Our cage is produced from a series of single and multiple extruded aluminium tube sections locked together with special brackets to form a rigid frame of walls, ceiling and floor. The floor frame is infilled with high density boards to give a flush finish. Additional supporting pads for the magnet can be introduced if necessary. The internal surfaces of the frame are lined with aluminium sheet, locked into the threaded groove in the extrusion with a face fixed moulded aluminium cover strip.
This unique system gives a double overlap of the material at each panel joint for the maximum level of performance. Using a construction formed from one rigid material eliminates any problems of structural stressing and flexing through building movement or varying coefficients of expansion. It also eliminates the inherent weakness of timber framework, thinner shielding materials and the problems associated with some clamping systems.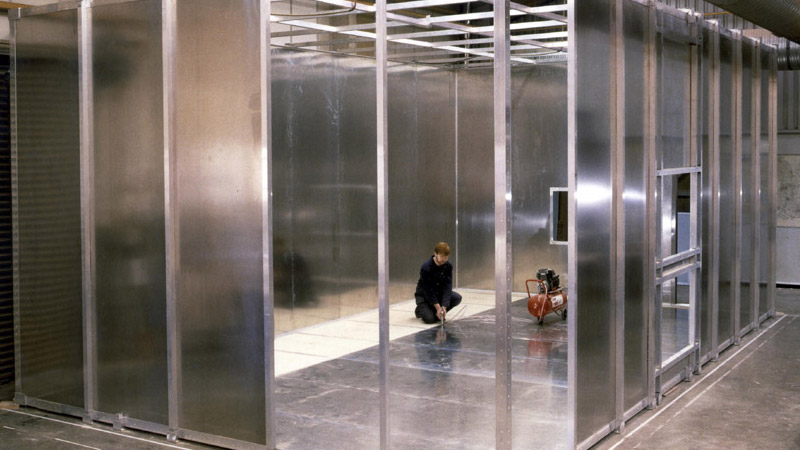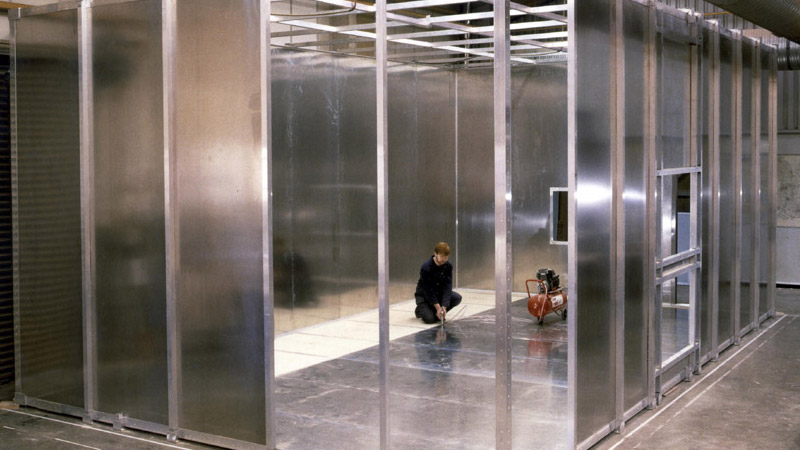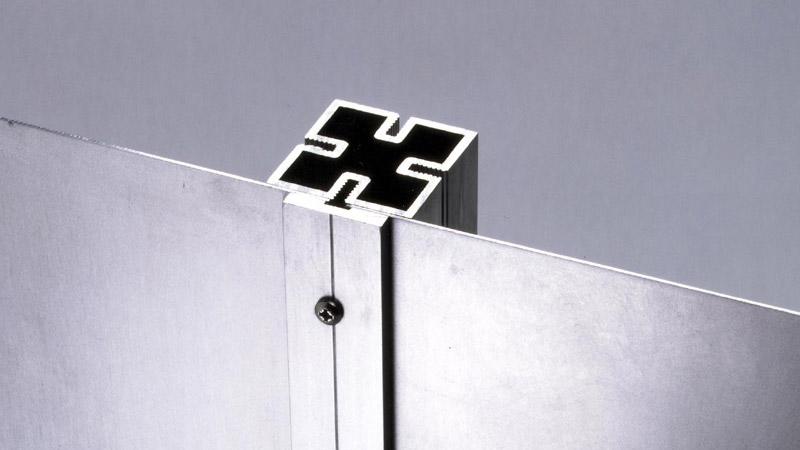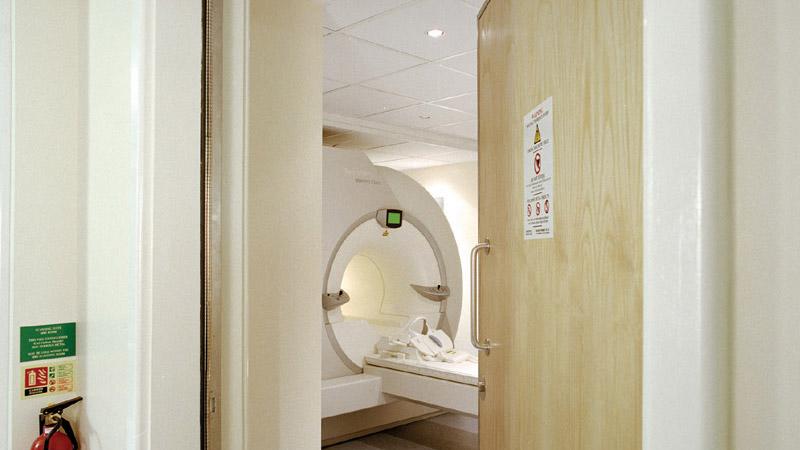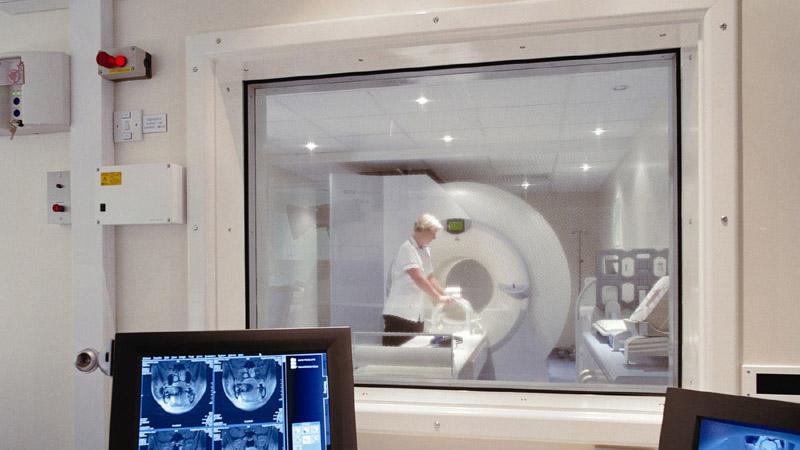 Versatile Design
This construction also allows for the easy removal and re-fitting of panels to allow magnet access in the event of an equipment upgrade. Sound installation can be incorporated into the framework of the walls during assembly. We work in close co-operation with site contractors involved in the installation of air conditioning, power, lighting and internal finishes. Alternatively we can contract to provide a complete installation to final fit out stage (working with our sub contractors).
Each RF cage is produced to suit local site conditions. The rigid construction is easily adapted to overcome late changes in sizes and specification and allows the easy introduction of additional filters.
High Specification Aluminium Construction
Aluminium has a proven record on a worldwide basis for high specification RF facilities used by leading telecommunication companies in sensitive military installations. It is often the preferred material for high field 3T scanners and for many of the mobile MRI Units now in regular use and subject to the rigours of transportation from site to site.
The finished product exceeds the attenuation levels required by the major equipment manufacturers. Our designs are regularly revised and updated as new scanners are introduced.
The standard thickness of the walls and ceilings is approximately 50mm, excluding any internal finishes. Floor thickness, excluding the final covering but including the 4mm base insulation membrane, is approximately 27mm.
A five year guarantee is offered for attenuation performance, defective materials and workmanship on the enclosure (excluding moving parts and finger strips).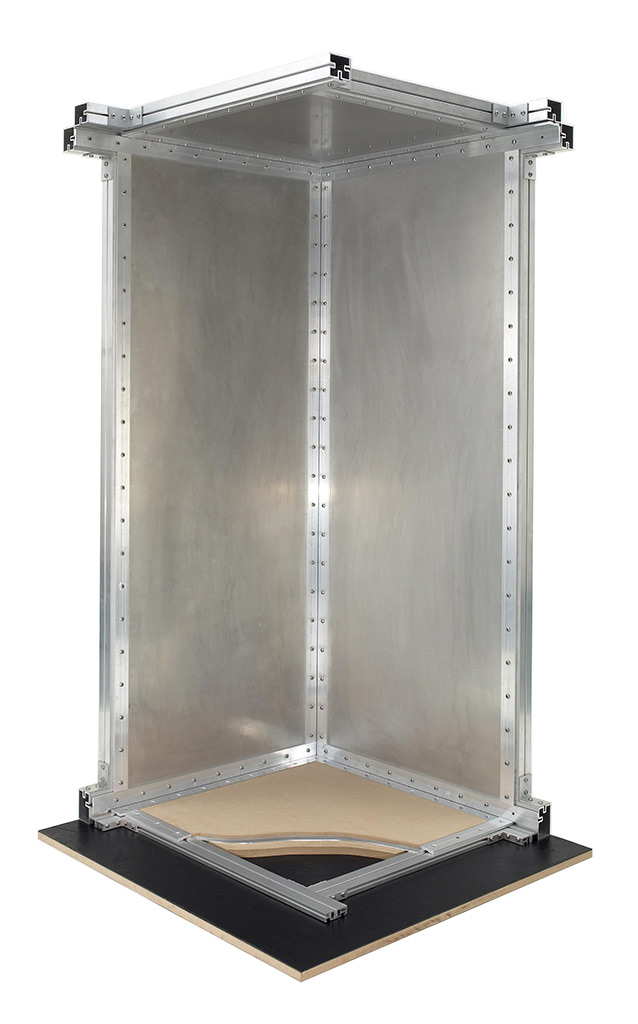 Please contact us for further information or to discuss your structural radiation shielding requirements.