X-ray Shielding Materials
While we encourage you to utilise our expertise to provide a total radiation shielding package, we do recognise that in some circumstances the 'supply only' of these materials is more appropriate.
These materials are used within our own specialist products to provide effective shielding from:
X-ray, Gamma & Neutron emissions
Radio Frequency and Magnetic interference
Creating a safe environment for patients, staff and members of the public.
We offer a fast and efficient service at competitive prices. Many items are held in stock for fast delivery times.
Sheet Lead is available in a number of standard thicknesses from our extensive stocks. Non-standard thicknesses including lead plates are available to special order.
Milled to BS.1178 1969, the standard BS Codes and their respective weights are listed in the table on the right.
British Standard Lead Thickness
BS Code
Thickness
Weight

kg per m2

Code 3
1.32mm
15.00
Code 4
1.80mm
20.40
Code 5
2.24mm
25.40
Code 6
2.65mm
30.10
Code 7
3.15mm
35.70
Code 8
3.55mm
40.30
Where protection greater than 10mm is required, the use of interlocking lead chevron bricks is preferred.
Typical lead brick thicknesses are 10mm, 12mm, 15mm, 20mm and 25mm. For exceptionally heavy installations, laminations of bricks are used with the joints staggered.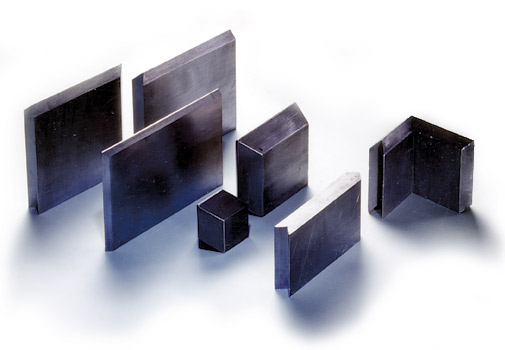 We are a leading distributor for Corning® Med-X® and Med-Gamma® glass for all types of radiation shielding involving X-ray and Gamma based PET radiation sources.
The production of Corning glass is strictly controlled and is manufactured in accordance with the Quality Standard ISO 9001, the Environmental Standard ISO 14001, and the Health & safety Standard OHSAS 18001.
Both types of lead glass can also be provided in sheet sizes up to 2800mm x 1400mm for wide fields of vision. However, please take into consideration the overall weights and handling implications of larger sheet sizes.
Corning® Med-X®
Corning® Med-X® Glass provides high quality, transparent and safe protective shielding against X-ray radiation for medical, technical and research applications.
Its high lead and barium content and wide range of thickness, provides optimum shielding from equipment operating in the 80 to 300kV range.
We carry large bulk stocks of X-ray shielded glass in sheet sizes 2000mm x 1000mm and four thicknesses which give lead equivalents from 1.5mmPb to 3.2mmPb @ 150kV. With our specially designed wall saw we are able to offer a fast 'cut to order' service.
Suitable for:
Viewing windows for X-ray, angiography, and CT scans
Screens for medical diagnostics
Protection windows in laboratories
Airport security X-ray screens.
Corning® Med-X®
Physical Thickness
Lead Equivalent @ 511keV
Weight kg per m2
5/6.5mm
1.5mmPb
31.2kg
7/8.5mm
2.1mmPb
40.8kg
8.5/10mm
2.6mmPb
48kg
11/13mm
3.2mmPb
62.4kg
Corning® Med-Gamma®
Med-Gamma® is also available to special order, providing high quality, transparent and protective shielding from Gamma based radiation at various KeV levels.
It is manufactured in physical thicknesses from 7.0/8.5mm to 18/20mm providing respective lead equivalents 2.3mm to 5.9mm @ 511keV, although increased thicknesses (up to 45/53 mm, offering 15mm lead equivalent @ 511keV) can be achieved through lamination process using a 1.5mm interlayer.
Suitable for:
Occupational protection from PET gamma radiation used in scanning techniques for diagnostics and treatment
Cyclotron maintenance
Corning® Med-Gamma®
Physical Thickness
Lead Equivalent @ 511keV
Weight kg per m2
7/8.5mm
2.3mmPb
40.8kg
8.5/10mm
2.8mmPb
48kg
14/16mm
4.6mmPb
76.8kg
28/32mm
9.3mmPb
153.6kg
Premac® lead acrylic is a lead loaded acrylic copolymer resin with particular shielding properties and can be used in the production of glove boxes, windows, mammography screens, laboratory ware, cabinets and bench shields.
The material is transparent with a very light brown tint, exhibiting virtually all the normal chemical and physical properties of conventional acrylic. The lead content is 30% wt/wt and is chemically introduced into the acrylic resin as an organolead salt.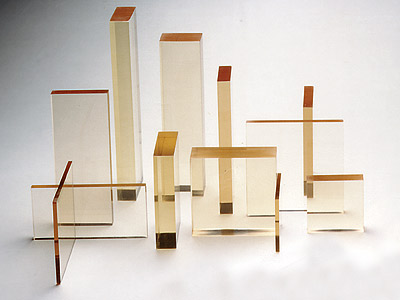 Thickness and Lead Equivalence
It is available in a range of seven standard thicknesses (H8 to H70) and lead equivalents. We carry large stocks of the most popular sizes for fast delivery at competitive prices.
Type
Physical Thickness
Lead Equivalent[1]
Weight

kg per m2

Maximum Dimensions (mm)
H8
8.5mm ±0.7mm
0.3mm
14kg
1830 x 2440
H12
12mm ±1mm
0.5mm
19kg
1830 x 2440
H18
18mm ±1mm
0.8mm
29kg
1830 x 2440
H22
22mm ±2mm
1.1mm
35kg
1830 x 2440
H35
35mm ±2mm
1.5mm
56kg
1830 x 2440
H46
46mm ±3mm
2.2mm
74kg
1220 x 2440
H70
70mm ±3mm
3.0mm
112kg
1220 x 2440
Physical Properties
Premac® can be shaped and drilled to suit exact requirements and has a polished finish. We supply it with a special masking paper for protection during storage and handling.
Supplied in seven thicknesses and in sizes cut to special order, the material may be laminated to increase the shielding capabilities or bonded between sheets of plain acrylic.
Physical Properties
Density
1.6 g/cm3
Tensile Strength
490 kg/cm2
Elongation
18%
Izod Impact Strength (notched)
3.0 kg/cm2
Refractive index nd
1.54
Reflective index p
0.0454
Radiation Resistance
Premac® exhibits good radiation resistance. When exposed to a 1x105 total dose of Cobalt 60 gamma radiation little or no deterioration of its physical properties was observed as shown in the table below. In the same test the rate of discolouration forPremac® was also much less than for either lead or plate glass.
| | | | |
| --- | --- | --- | --- |
| Dose (150 r/hr) | 1x104 | 5x104 | 1x105 |
| Retained flexural Strength (%) | 100 | 105 | 105 |
| Retained Izod Impact Strength (%) | 98 | 97 | 93 |
Chemical Resistance
Premac® has similar chemical resistance to conventional acrylic. This chart illustrates the chemical resistance, as judged by visual observation, of small samples immersed at 20°C for 1 week in the chemicals listed.
Unsatisfactory

Decomposed or dissolved

Some Attack

Slight crazing or swelling

Satisfactory

No effect

Acetic Acid (99%)
Sulphuric Acid (98%)
Acetone
Chloroform
Meta-Cresol
Diethyl Ether
Dimethyl Formamide
Ethyl Acetate
Ethyl Alcohol (99.5%)
Ethyl Alcohol (50%)
Hydrochloric Acid (36%)
Methyl Alcohol
Methylene Dichloride
Methyl Ethyl Ketone
Nitric Acid (60%)
Nitric Acid (12%)
Pyridine
Sodium Hydroxide (35%)
Tetraline
Tetrahydrofurane
Toluene
Carbon Tetrachloride
Dibutyl Phthalate
Dioctyl Phthalate
n-Hexane
Isopropyl Alcohol
Sodium Hydroxide (10%)
Water
Our new QuantaShield™ Concrete Blocks are a versatile radiation shielding solution against X-rays, gamma rays, protons, neutrons and magnetic fringe fields.
The interlocking blocks are designed to minimise radiation leakage. They are easy to install, being sized for easy manual handling and stacking. They don't require any bonding agents reducing the need for wet trades on site.
They are manufactured in the UK from concrete with naturally recycled constituents and are available in densities between 2g/cc and 4g/cc. At higher densities they offer significant floor space saving compared with standard density concrete blocks on the market.
Customers are invited to discuss their project requirements and review the test room constructed from QuantaShield™ blocks at Wardray's factory in Brighouse, West Yorkshire. Please contact us for further information.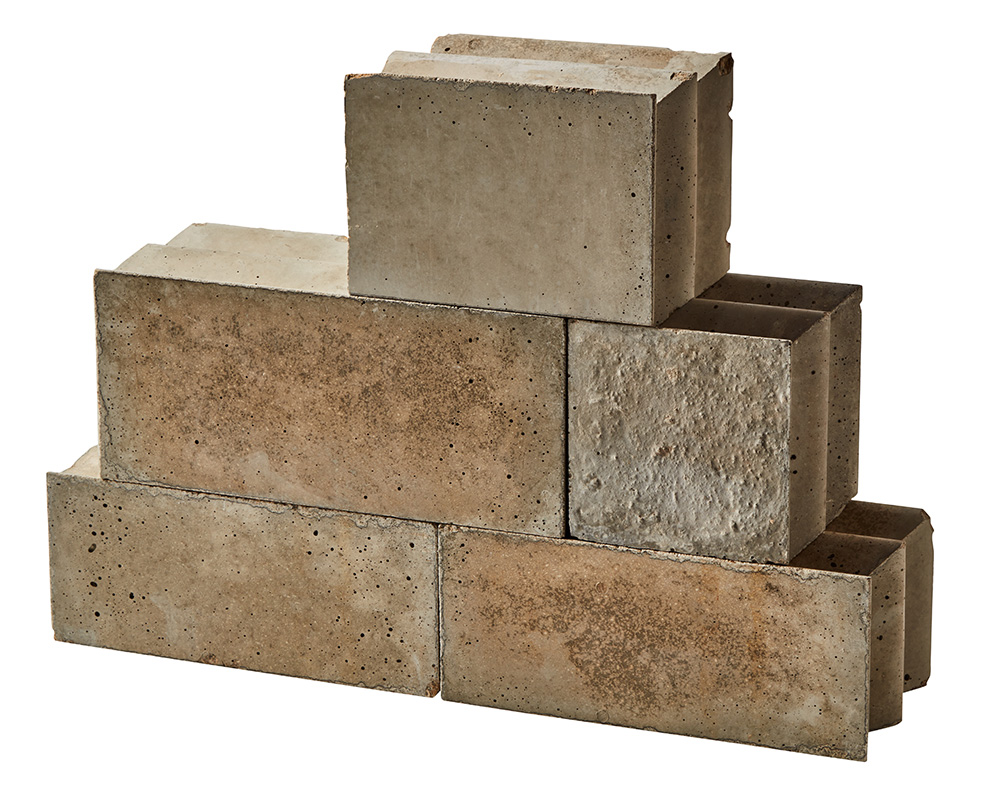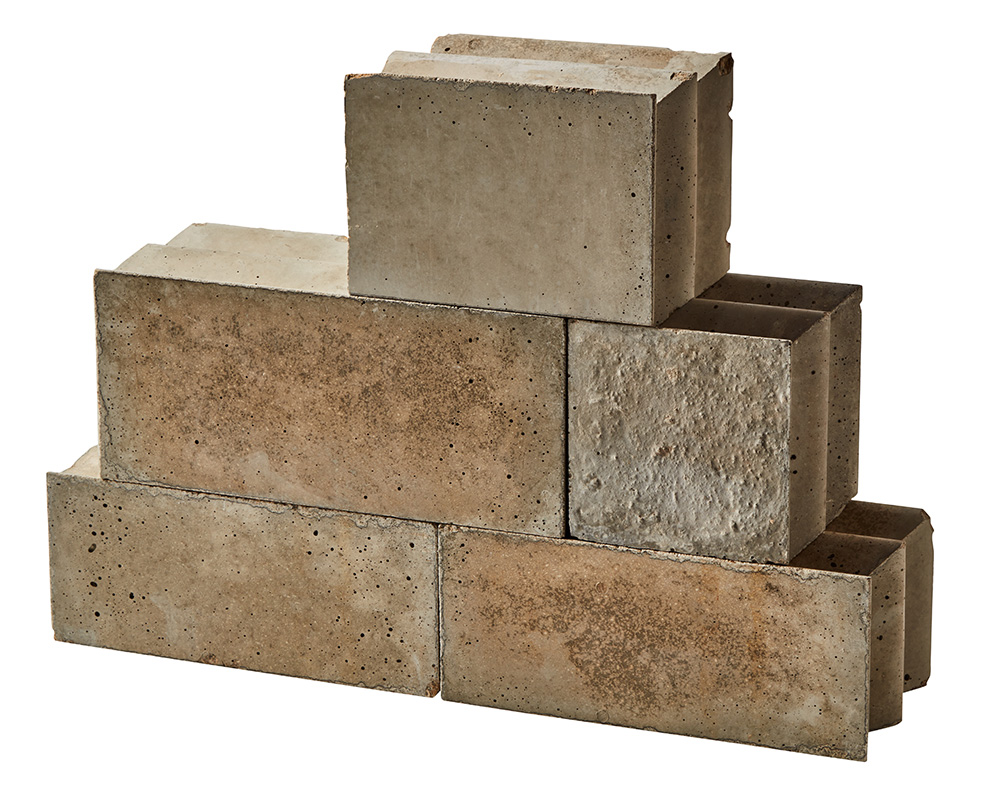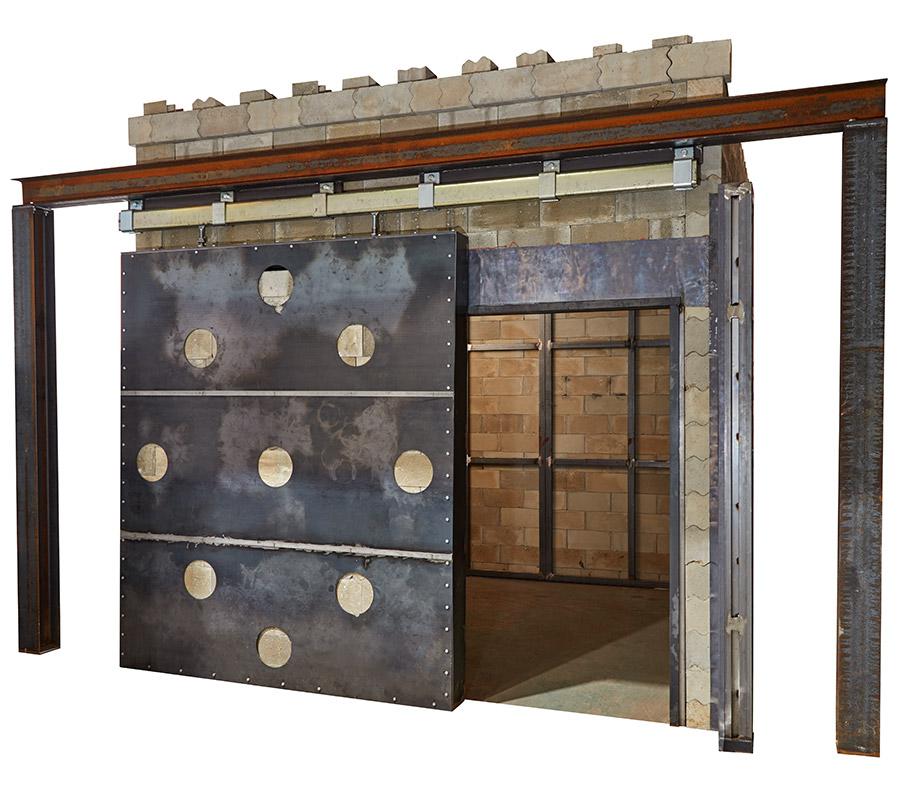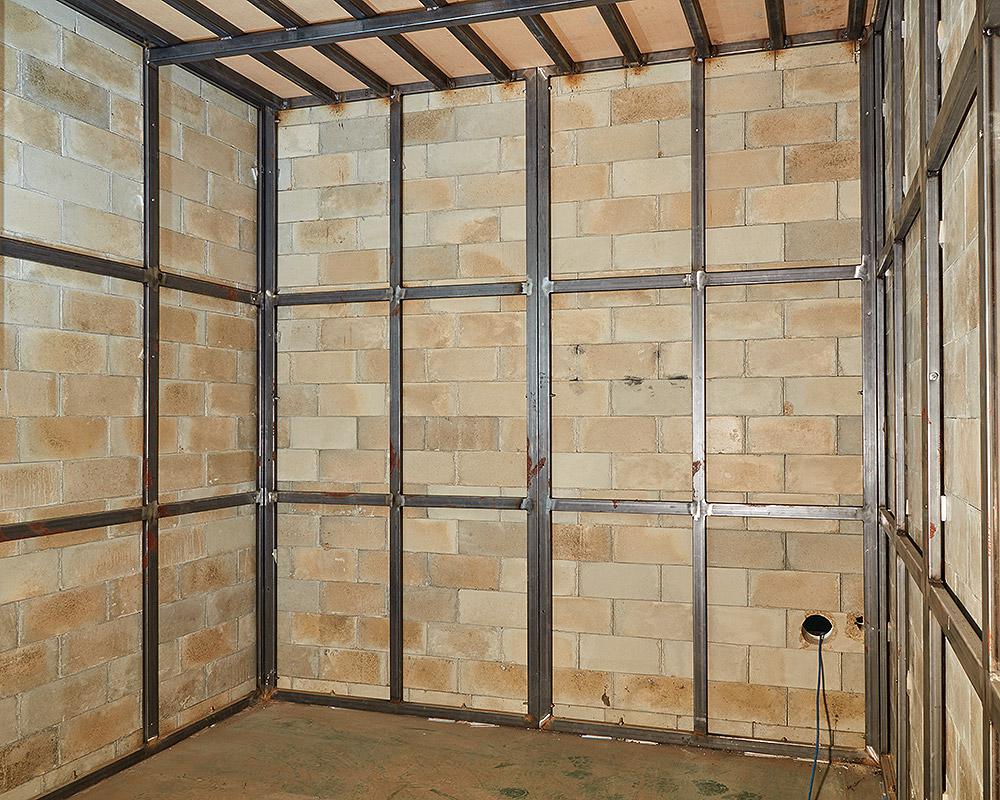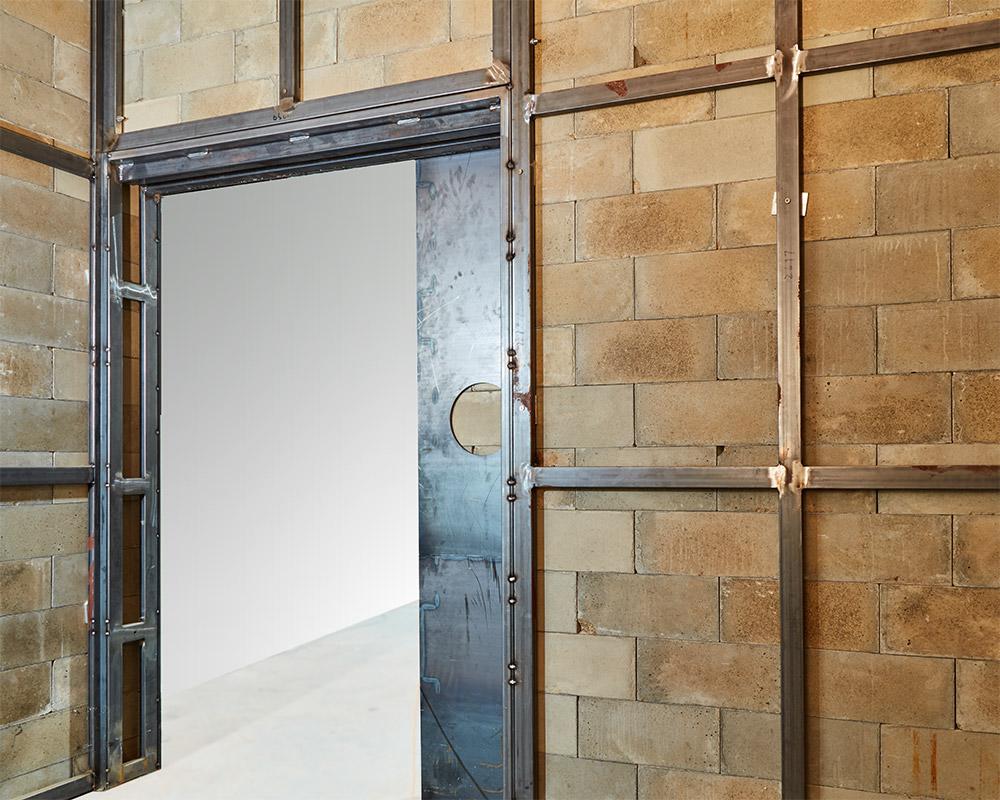 Please contact us for further information or to discuss your structural radiation shielding requirements.