X-ray Protective Observation Windows
We manufacture X-ray protective observation windows to give full protection to the total structural opening based on the energy emitted by the X-ray or Gamma source. The structure and shielding composition of the surrounding walls together with the work procedures of each specific room are also taken into consideration.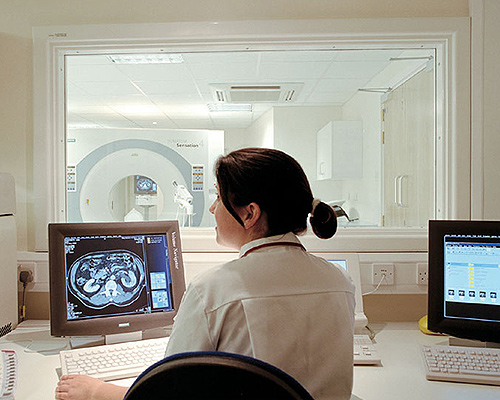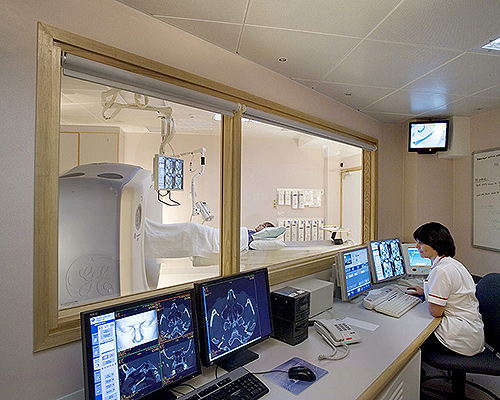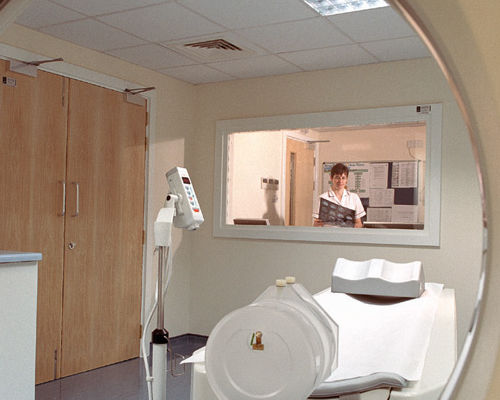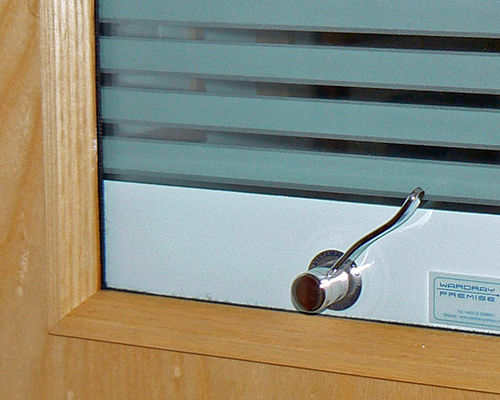 Construction
Window frames have a similar construction to those used for doors and are offered in a selection of hardwoods for paint or sealed finish and in profiles to match other frames. Frames are produced with any thickness of lead lining. The most popular being Code 3 (1.32mm) and Code 5 (2.24mm). Multiple windows can be produced with leaded 'H' bars at the glass joints or frames divided by leaded timber mullions, as shown in the images above.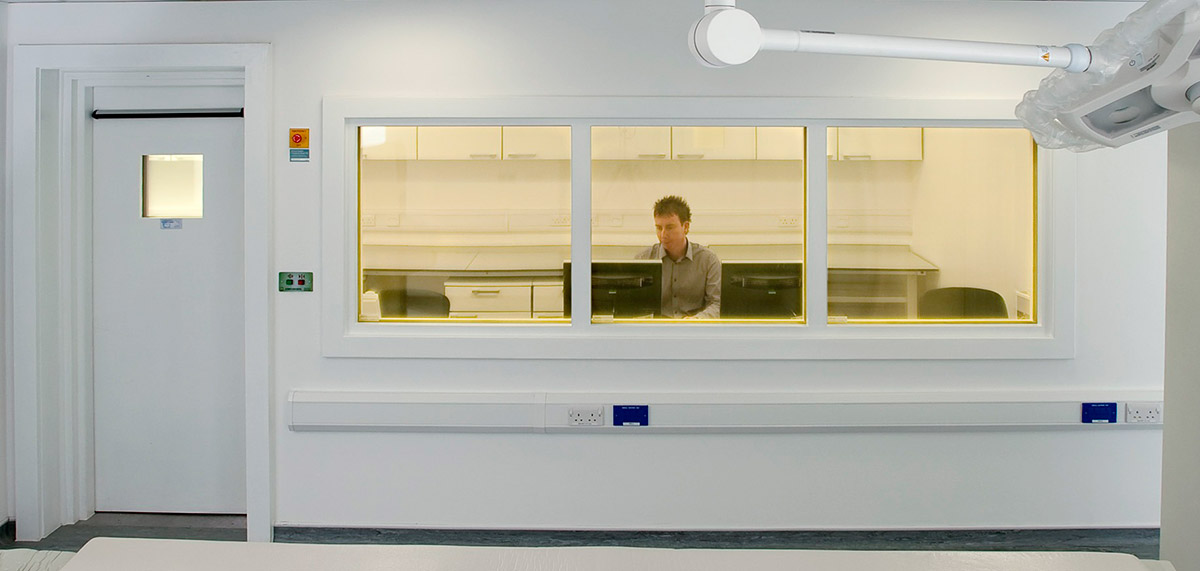 The picture above shows a 22mm lead observation window installed at the Wolfson Institute at Hammersmith Hospital, London. The three sections are joined by protected mullions and sit in an overall leaded frame 3000mm x 1000mm. Even though the window consists of multiple layers of lead glass it retains excellent clarity.
Lead glass is available from stock in a selection of thicknesses. We are pleased to manufacture windows in any size. However, in view of the high cost of lead glass we are listing glass sizes available from our bulk stocks offering the minimum amount of wastage.
Non-standard sizes are available to special order. Please contact our sales office for further information.
Standard Window Sizes
Structural Opening
Glass Size
1100mm
1100mm
1000mm
1000mm
1100mm
1300mm
1000mm
1200mm
1100mm
1900mm
1000mm
1800mm
1100mm
2100mm
1000mm
2000mm
Using a combination of lead glass with high quality Vistamatic™ products, shielded windows can be provided in doors, screens and protective workstations. A simple lever operation is available on one or both sides, providing privacy.
Standard sizes are 404mm x 404mm and 800mm x 250mm. Non-Standard sizes up to a maximum of 1000mm x 600mm are available on request.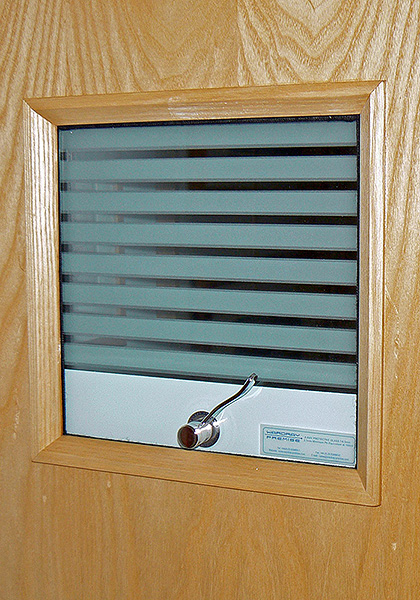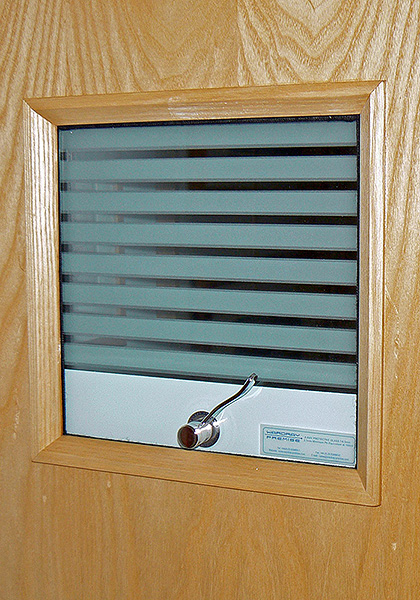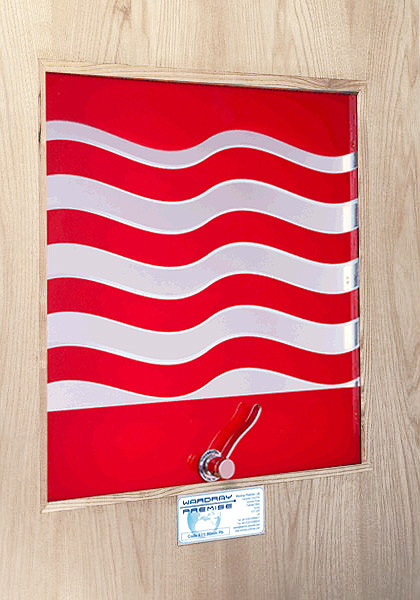 To help us provide an accurate quotation please supply the following information with your enquiry:
Lead and lead glass thickness.
Structural opening including wall thickness or preferred window size. Please note the most cost effective stock sizes shown in the table above.
Frame construction and required finish. Are frames to be produced from FSC™ certified materials?
Supply of goods only or supply and install by our professional installation team?
Please contact us for further information or to discuss your structural radiation shielding requirements.