X-ray Protective Panels for Walls, Ceilings and Floors
Wardray Premise are experts in bonding lead to plywood and plasterboard to produce panelling for radiation shielding.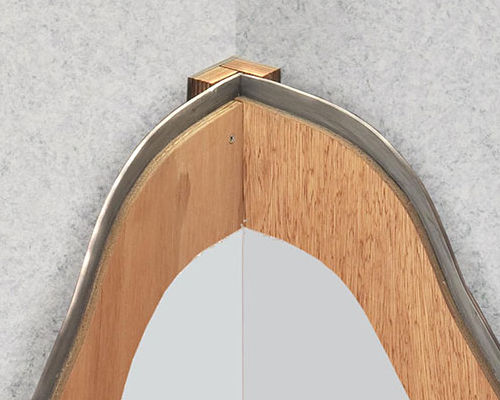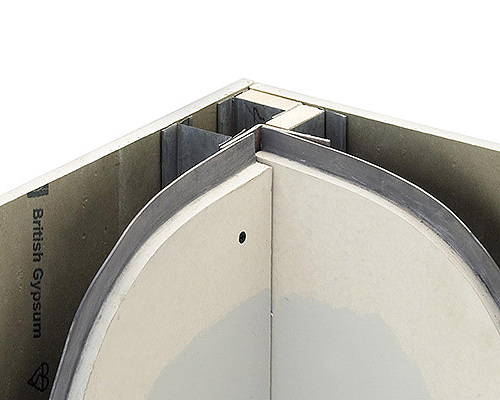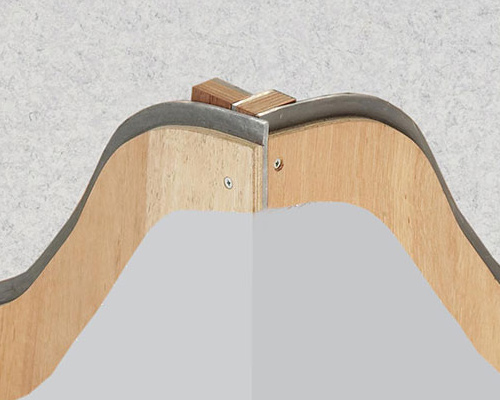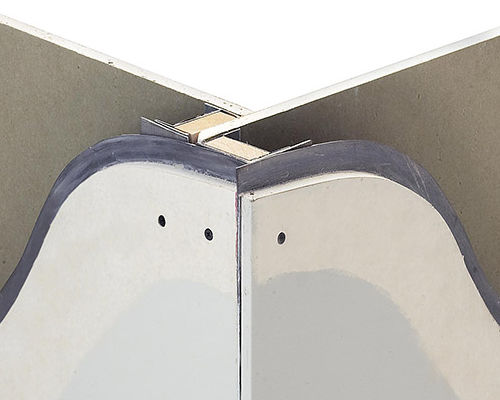 Applying panels to an existing wall would normally require the installation of battens. Using a leaded batten completes the same groundwork with the advantage of full protection to the panel joints.
For dry lining partitions in a number of differing profiles it is acceptable to introduce lead tape of a similar lead thickness to the panel. This is applied to the front face of the stud. The panels are then fixed through the tape into the stud which provides full protection to the joints.
Panels are single sided. The minimum thickness for plasterboard panels is 12.5mm. Panels and battens are easily cut using conventional hand or power saws.
Wall Panels
Wall panels are supplied up to 600mm wide and to a maximum height of 3000mm. If protection is required above the 3000mm maximum panel height then a horizontal noggin will be added (either leaded batten or leaded tape) to provide protection at that panel joint. Additional lead lined horizontal battens or plates can be supplied in widths to suit fixing of viewers, electrical outlet sockets, apron racks, cupboards etc. Protection to pipes and ventilation ducts can also be provided.
If protection is not required to the full height of the board then lead can be applied to the lower area and the plasterboard left untrimmed to provide a flat front surface to 3000mm. As an alternative a top capping can be supplied.
Ceiling and Floor Panels
For ceiling panels we recommend the bonding of lead to 12mm plywood for structural strength. It is recommended that the overall panel weight does not exceed 25kg.
For floor protection, the plywood can be reduced to 9mm and the edges rebated to receive lead tape, protecting the joints and giving a flush finish.
Panel Weights
We are able to produce panels up to 80kg as our production process involves a minimal amount of manual handling. However, for deliveries, off-loading on sites and final installation, we strongly advise that panels do not exceed an overall weight of 62kg for plasterboard and 75kg for plywood.
This should be reduced to 25kg if fixing to a ceiling. We further recommend that panels are reduced in size and therefore weight, if fixed to walls at high levels (see table below). For safety purposes, appropriate manual handling training is recommended regardless of panel size or weight.
Total estimated weights of some example panels are listed below.
Panel Type
Plasterboard 600mm wide
Plywood 600mm wide
Length
2400mm
3000mm
2400mm
3000mm
Code 3 lead (1.32mm)
35kg
43kg
30kg
36kg
Code 4 lead (1.80mm)
43kg
53kg
38kg
46kg
Code 5 lead (2.24mm)
50kg
62kg
45kg
55kg
Code 6 lead (2.65mm)
57kg
71kg *
52kg
64kg
Code 7 lead (3.15mm)
65kg *
81kg *
60kg
74kg
* Panels are not normally produced in these sizes. The weights are provided as a guide and for information only.
Please contact us for further information or to discuss your structural radiation shielding requirements.